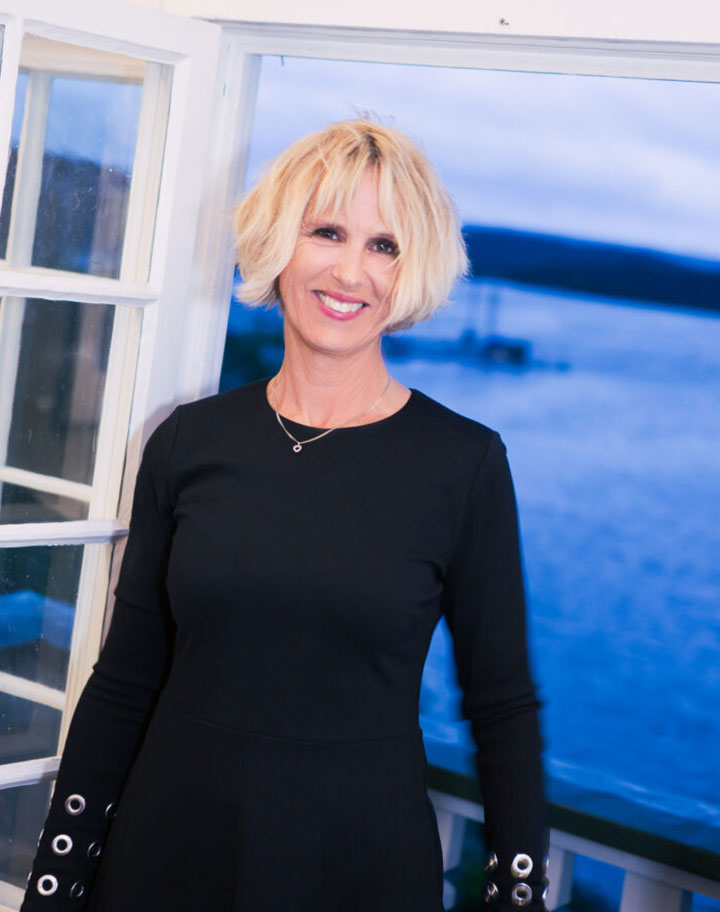 Contact me
E- mail:    vigdis@hjertebank.com
Mobile:    (+47) 917 21 400
Hjertebank
Vigdis Jordal
Bruksveien 24
NO-1367 Snaroya
Norway
Connect with me online
Vigdis Jordal
Communicator, public speaker, host & conference moderator
Inspirational storyteller and keynote speaker that helps: Engage. Empower. Inspire.
Maintain and sustain that inner drive to achieve and succeed within your organization. Research shows that with a boost in employee engagement, company profits follow, so build a culture of engagement! 
About: Vigdis Jordal has a contagious passion for people and communication. She loves to be on stage speaking for business and commercial events and to host small and large conferences. 
What is your story and what do you want to achieve?
The art of storytelling. Book Vigdis today. 
Key: Distinct communication skills. Speaker, writer, poet, performing art. She has a large network and unique connectivity skills. Assignments vary from private company to arrangement with 5000 audiences.  Vigdis is a video reporter and guest in several live radio and TV program. She has been  speaker at occasions in Europe, Russia, Africa and USA and published the book; Air and Love – Stories from Oslo Airport.
Broad sales, marketing and media experience, also internationally.  Educated as pharmacist and worked in pharmacies in Norway and in hospital pharmacy in Israel. Marketing manager and PR manager for GlaxoSmithKline (GSK), Norway and US.
Vigdis is warm and generous, positive, enthusiastic, creative, courageous and innovative. Organized and quality conscious.  She is a marathon runner and mother of three sons.
Socially engaged, both as entrepreneur and volunteer
Watch the story of Momodou from The Gambia. Vigdis helped him with a comprehensive heart surgery at the National Hospital of Norway (Rikshospitalet)